Platform Features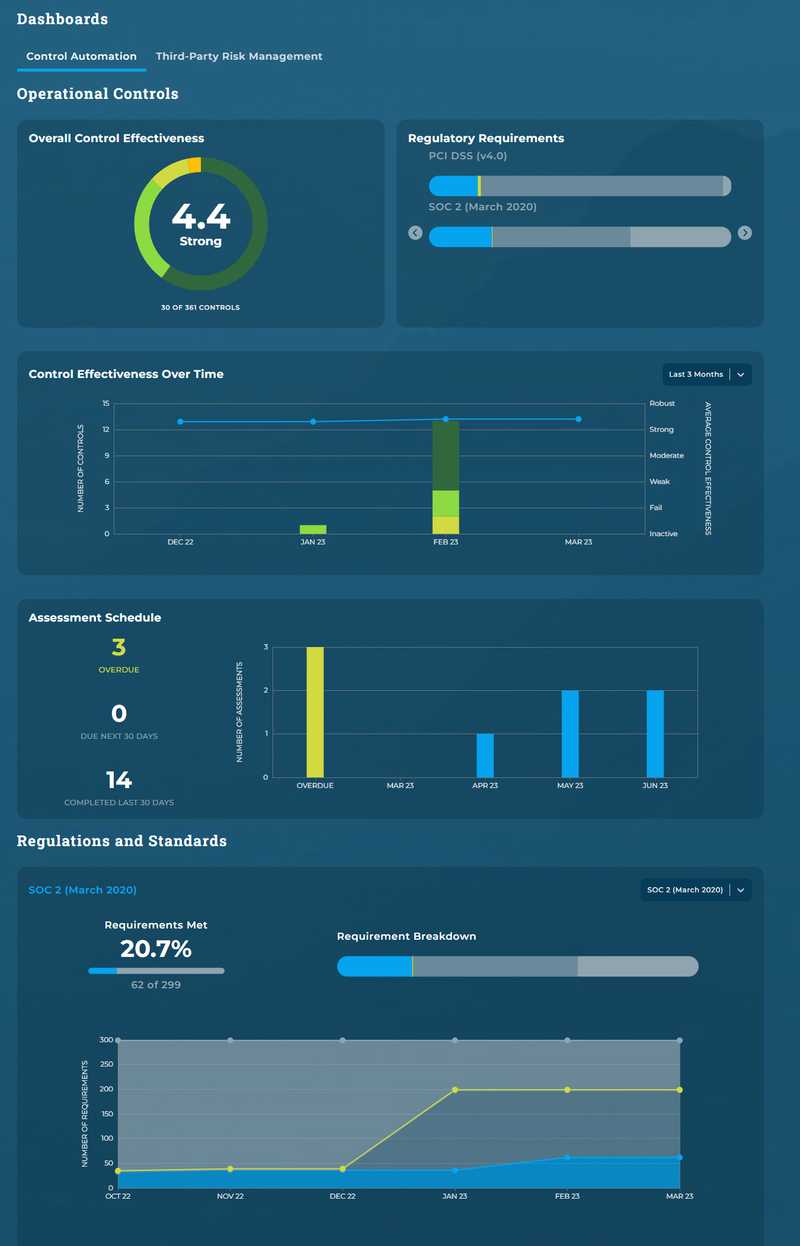 Boost your Security Program performance with the interactive and drillable dashboard feature. Discover the insights of each control with simple filters that save you time and effort.
Platform Features
Operational Control Dashboard
Customizable Control Frameworks
Automated Control Metrics
Automated Scheduling, Workflows, and Notifications
Control Alerts and Limits
Control Effectiveness Management
Issues and Exception Tracking
Governance Document Integration
Learn More
Services
We can help you gain insights to strengthen your IT and digital risk management…
Explore Our Services +
About Us
Learn about our approach and why we are best to help your needs.
About Us +
Ready to change the way you manage Information Security?